HERE ARE PICS OF ALL THE RAMPS I HAD BUILT OVER THE YEARS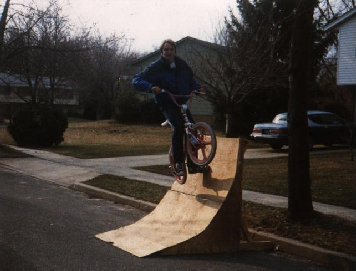 THIS WAS MY FIRST 1/4 PIPE BUILT IN FRONT OF MY HOUSE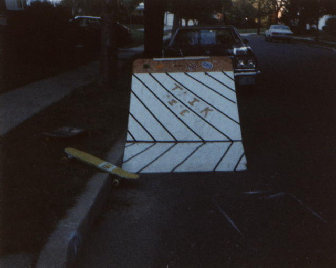 HERE IS A SMALL WEDGE RAMP I BUILT FOR SKATEING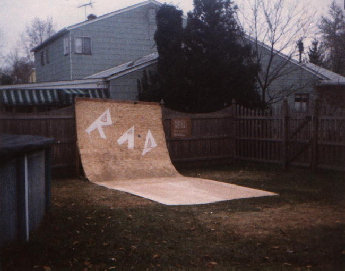 MY FIRST BIG 1/4 PIPE BUILT. (IT WAS BUILT ALL WRONG)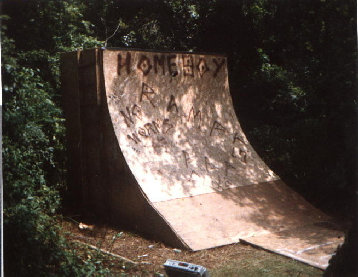 MY FIRST REAL 1/4 PIPE (8 FOOT)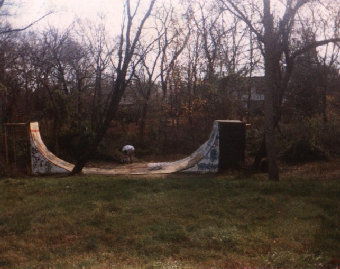 THEN I TOOK THAT 1/4 AND MADE ANOTHER 1/4 AND MADE MY FIRST 1/2 PIPE. MAINLY USED FOR BIKES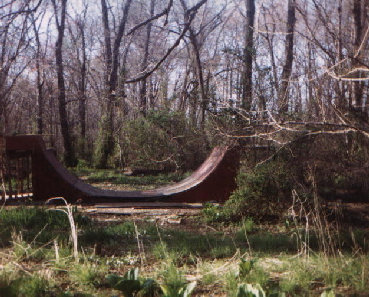 THEN I MOVED THE RAMP AND CUT IT DOWN TO WORK FOR SKATING.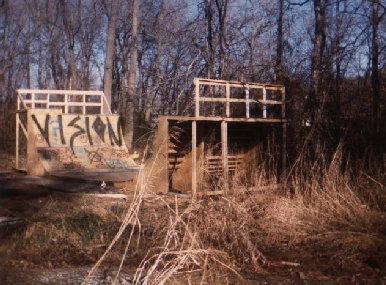 SOON AFTER THAT RAMP CAME DOWN AND I BUILT MY 7 FOOT HALF.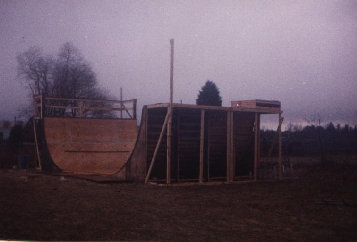 TOWNSHIP GOT WORD OF US BACK IN THE WOODS AND TORE DOWN THE RAMP. SOON AFTER I BUILT MY BEST AND LAST 8 FOOT HALF ON THE FARM.